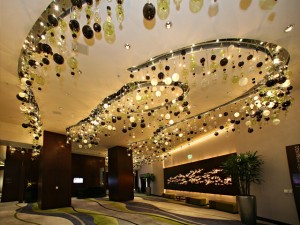 Pioneering advancements in energy technology has long been a hallmark of Powering America. Our members set themselves apart by combining cutting-edge innovation with technological expertise. That dedication to progress is on full display with our leading approach to lighting – with new methods that benefit not only customers and clients but the environment as well.
LED lighting is some of the most advanced energy-efficient lighting technology available. And the Powering America team can devise the perfect LED replacements for energy-draining incandescent, halogen and fluorescent light fixtures in offices, warehouses, plants, parking lots, showrooms, malls – whatever needs illuminating.
LED lights, fixtures and accessories installed and maintained by the Powering America team are helping customers cut their energy bill. When paired with lighting controls and daylight harvesting, the savings can be tremendous.